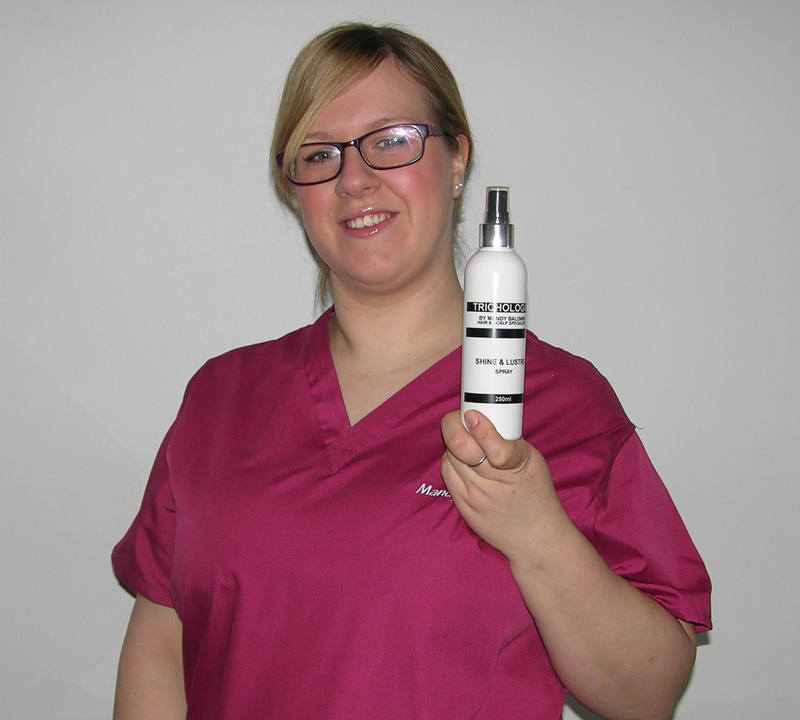 Shine & Lustre is my go to product as I love the mirror shine it give my hair. Shine & Lustre is a finishing spray that I use once all styling and fixing has been done, as I like a lot of texture in my hair most of my products are matt with a strong hold, I find these products leave my hair looking very matt and lacking shine for example when I use clay for texture or dry shampoo between washes. Having said that when I use Shine and Lustre on my hair without the use of other products, it is a light weight finishing product that does not weigh down my hair.
From my personal and professional opinion there are 2 great reasons to why Shine & Lustre is my go to product at home and work.
1. There is always that time in between your hair appointments that your hair starts to feel a little dull whether you have natural or chemically treated hair, this product is shine in a bottle so will give you the shine and lustre you are missing without any chemical treatments. If you are lightening your natural shade like me you will understand just how difficult it is to get a healthy shine on your hair – I always get a great shine with Shine & Lustre.
2. My second great reason to love this product is the aroma - it is amazing, not only does it have a great scent in the bottle like many hair products but it is a great scent that lasts on the hair and an aroma that fills the room – definitely a plus if you are getting ready to go out and want to look and feel fantastic.
Shine & lustre is definitely a product worth trying if you like your hair to be fabulous whether you are going for lunch, a business meeting, enjoying date night or attending a special occasion.