Micro-Needle
---
Micro-Needle
£35.00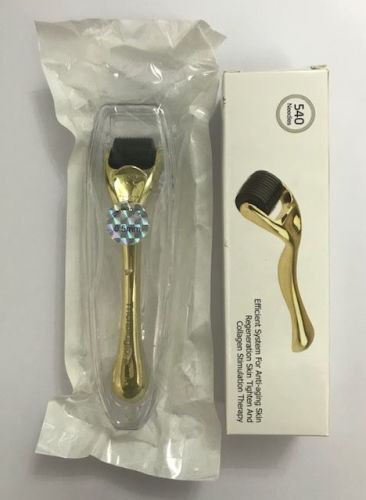 Here at the Hair Clinic we use micro-needling to increase absorption of the hair lotion prescribed. Research has found penetration of topical lotions can be increased by 5 or more times than using topical lotion alone. Micro-needling encourages the skins repair and natural growth factors.
Greatly increases topical product absorption

Triggers skins natural healing factors -Stimulation of stem cells induces growth factor activation

CIT Collagen Induction Therapy -Stimulate new collagen cells

Reduces appearance of scars by breaking down scar tissue structure (e.g. hair transplant scars)

Reduces pigmentation

Increases blood flow

Reduces fine lines and wrinkles

Tighten smooth and brighten skin and improve texture firmness and tone

Breaks down excess of sebum
Choosing the Micro-Needle size for home use:
0.25mm: A great length for daily or every other day use to aid scalp lotion penetration. Suitable for new users and people with delicate thin skin
0.50mm: Once or twice a week when used on the scalp for lotion penetration. More frequent use may be advised by the Trichologist in certain cases such as when there is a need to reduce scar tissue due to hair transplant surgery.