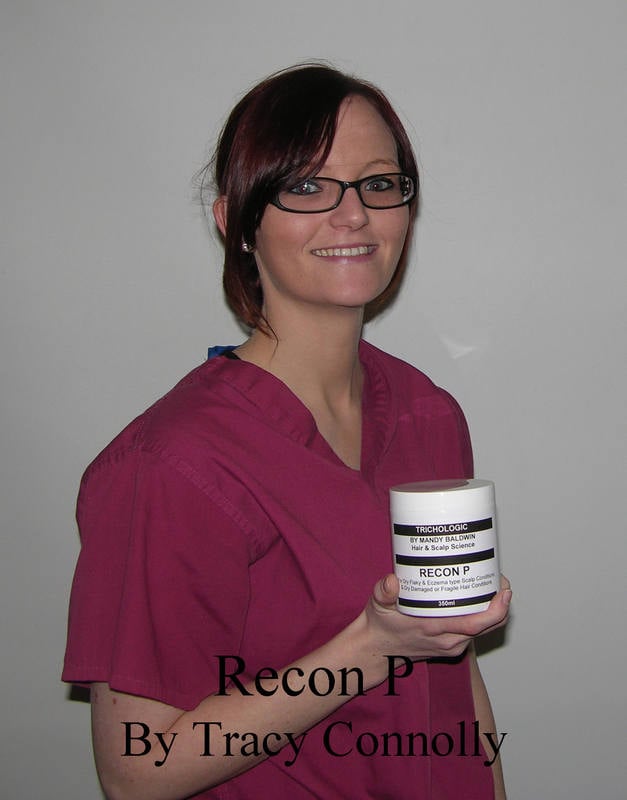 Recon P
I like Recon p as it's a more intense conditioning Treatment for hair that needs that extra TLC. This conditioner is good for people like me as I straighten my hair often, so every once in a while it's good to treat my hair with Recon P. I like to use this on my clients who use heat styling tools on their hair and exposure to hot and cold air, as it's a deep treating conditioner. This conditioner is ideal for my clients with dry flaky and eczema type scalps as it also calms the scalp and helps to prevent itching. As a stylist with many years' experience I would recommend this to people with scalp conditions, coloured treated hair and chemically treated hair. What I like best about the product is how it's helps to get my hair back to a good condition leaving my hair smooth, soft and silky, it also gives my hair strength and helps to prevent breakage.
The benefits for using Recon P:
Helps dry, flaky and eczema type scalps.
Repair damaged hair.
Prevent split ends.
Moisturizes dry hair.
Adds softness.
This conditioner is great for my hair as it makes my cuticles lay flat giving my hair the smooth look I need.