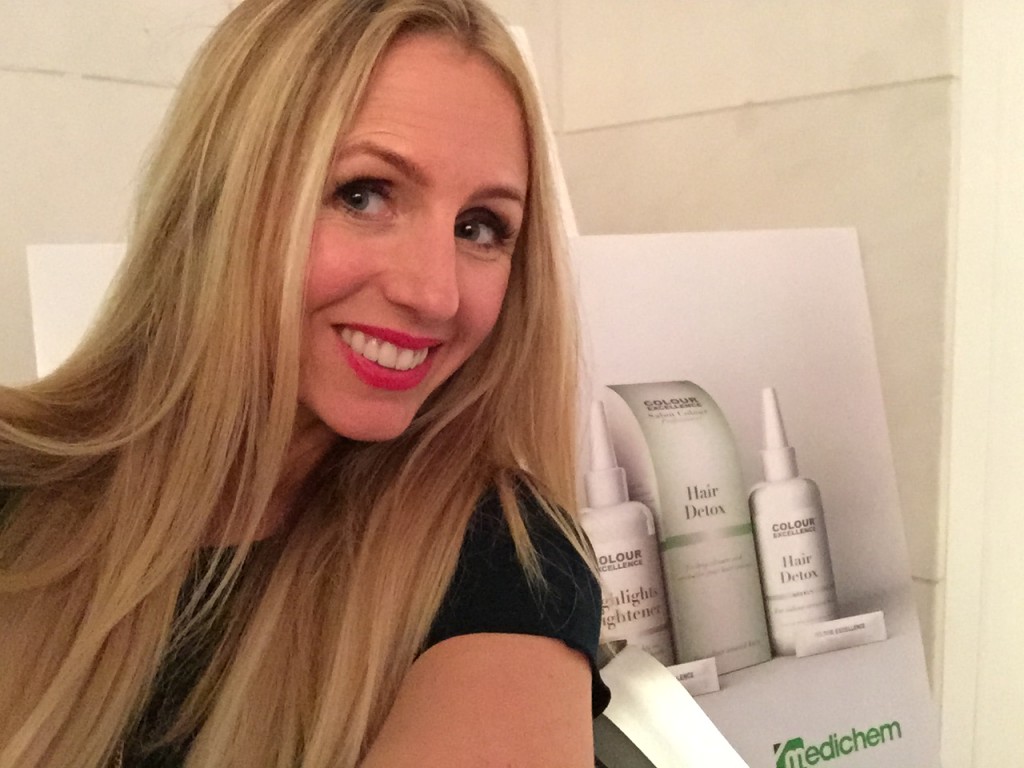 Looking for a quick hair detox or to prolong the life of your all important highlights? I headed to St Martins Lane Hotel last week for the launch of new Colour Excellence hair products that are exclusive to Boots. We had a fab night finding out about this new range of products, mingling with Fashion and Beauty buddies and having our very cool caricatures personally sketched. I attended the evening with my good friend Lady Nadia Essex a life coach and beauty enthusiast, my other fab fashion and beauty pals Lewis Duncan Weedon and Prince Cassius where also there to find out more about this new range promising salon standards at retail prices.
The new Colour Excellence Highlight & Detox range is set to transform your haircare routine, so here's the low down ladies;
HIGHLIGHT BRIGHTENER
Highlights absorb more conditioner, styling products and environmental pollutants than non-coloured hair meaning hair becomes dryer and colours fade quicker. With the added benefits and antioxidant formulas from Colour Excellence, colour is restored and can be brought back to their post-salon state. Packed in two product parts for stability, these antioxidant formulas, once mixed and hydraulically activated, deep cleanse the hair shaft, remove environmentally-generated oxidised films, remove metallic and other surface stains with the result of brightening the hair highlights. So if your struggling to squeeze in your highlights don't despair this looks like they're going to help make them last that little bit longer.
Instant DETOX
Years of colouring and styling not only leave hair looking and feeling unhealthy but it can also cause damage that regular conditioners and intensive masks just can't repair. The Colour Excellence Detox deep-cleanses and detoxifies to improve colour vibrancy on coloured hair and bring back natural shine whilst restoring natural moisturise balance in non-coloured hair. The antioxidant formula also deep cleans the scalp to help promote new healthy hair growth ensuring hair is brought back to its best state
Senior British hair consultant and leading trichologist Mandy Baldwin recommends using Colour Excellence Brighteners to restore vibrancy and lustre 'Colour Excellence is the best way to care for your hair and get the most out of colour-treated highlights'